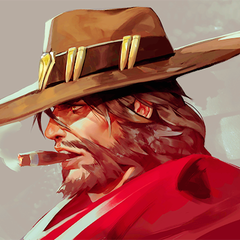 it's gotta be high noon somewhere in the world
---
victoria
she/her
'95, scorpio, intj
manila, philippines
---
ANIME/CARTOONS
shows: avatar: the last airbender/the legend of korra, attack on titan, death note, death parade, disney, fullmetal alchemist: brotherhood, haikyuu!!, naruto, pokémon, shingeki no kyojin, studio ghibli, teen titans, tokyo ghoul, the promised neverland, voltron.

characters: azula, dabi, edward elric, haruka (pokémon), haruno sakura, keith kogane, kuroo tetsurou, l lawliet, lance mcclain, mako, marceline abadeer, marshall lee, nanase haruka, nishinoya yuu, oikawa tooru, shinsou hitoshi, tokoyami fumikage, uchiha sasuke.

ships: ash/misty, beast boy/raven, marceline/princess bubblegum, naruto/hinata, robin/starfire, sasuke/sakura.
kpop
groups: b1a4, blackpink, bts, day6, exo, girls' generation, itzy, iu, oh my girl, red velvet, seventeen, tomorrow x together, twice.

biases: baro, chanyeol, jackson, jungkook, ryujin, seohyun, seulgi, soobin, vernon.

pairings: chanyeol/sehun, mark/jackson, namjoon/seokjin, t.o.p/g-dragon, taehyung/jungkook, soobin/yeonjun, wonwoo/mingyu.
videogames
games: ace attorney, beyond: two souls, bioshock infinite, danganronpa, far cry 3, ghost trick: phantom detective, grand theft auto san andreas/v, heavy rain, kingdom hearts, l.a. noire, life is strange, monster hunter, overwatch, persona 5, pokémon, portal, professor layton, the last of us, the walking dead, to the moon, uncharted, zero escape series.

characters: chloe price, chrom, clementine, cloud strife, d.va, ellie, glados, hershel layton, lara croft, lightning farron, mercy, noctis lucis caelum, phoenix wright, rachel amber, ryuji sakamoto, sora, tifa lockheart.

ships: chloe/rachel, cloud/tifa, link/zelda, nate/elena, phoenix/mia, roxas/namine, sora/kairi, zack/aerith.
---